African Healing Rhythm 6-week Soul Journey
Joy, Movement, Rhythm and Connection
Come for 2 hours and leave happy, every week!
Starting Sunday, February 25, 2018


6:30 pm to 8:30 pm
Bridge & Enrich – 718 east 20th ave (@ Fraser st)


…



What if you could hit the Reset Button to create a new and more fulfilling experience of life in 2018?

…
****************************************

…
**************************
Thank you Vancouver for joining us at JCC on




Sunday, December 10, 2017!


…

Together, we helped send 35 Ugandan women to Street Business School by Bead for Life!

We are changing lives!
…
************************************
.
Drum & Dance in the Village!
Promoting Fitness, Community and Wellbeing
4-week series for Women only
November 2 to 30




…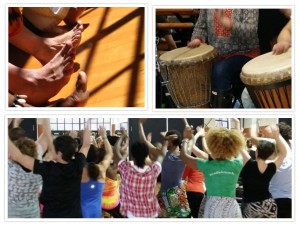 Each week, we drum and dance together to support each other's physical and emotional wellbeing and activate our own healing and personal power. Join us, and let your Spirit talk.


…



5:30 pm to 6:20 pm – AFRO'ROBIC™
AFRO'ROBIC™ is Fitness with Soul. Set to high energy drum beats, Afro'Robic is an amazing African fitness program designed by professional dancer Jacky Essombe for aerobic fitness, blending the richness of African dance and music with cultural journey to create a fun and exciting total-body workout.  In the spirit of Africa we all dance together, regardless of age or physical ability. Afro'Robic is suitable to all fitness levels and you can choose low or high impact options to fit your own fitness needs.  Come and celebrate life together while staying fit and healthy!  There is only one rule: Take your shoes off and move with your Tribe!
6:30 pm to 7:30 pm – DRUMMING
Drum Therapy is an ancient tradition that uses rhythm to promote healing and self-expression. In Africa, therapeutic rhythm techniques have been used for thousands of years to create and maintain physical, mental, and spiritual health. Many research now clearly show how drumming can promote physical and emotional healing and produce feelings of well-being. Specific studies conducted by professionals in the fields of music therapy and mental health reveal that drumming does accelerate physical healing, boosts the immune system, reduces tension, anxiety and stress, and helps control chronic pain. This class will help you release some of your stuck emotions in a way that does not require you to find the right words to express your pain. You will be able to connect at a deeper level and access joy through drumming. Let your Soul speak and heal through Rhythm!
Dates: every Thursday
From November 2nd to November 30th, 2017 (no class Nov 23)

Location: Russian Hall, 600 Campbell ave (basement hall)


…



NOV 8 UPDATE

: Join the remaining 3 weeks and pay only $49 each (dance or drum), for the remainder of the series!

…
Cost
$59 per class (for the 4-week series) OR $109 both classes*
*Please add $20 to rent a djembe for the duration of the series

Drop-in rates
$17 for Afro'Robic
$20 for the drum class (+$5 drum rental if you need one)


…



Registration
Register online here.


Or send an e-transfer to jayenga[at]jackyyenga.com


(make sure to indicate which class you are signing-up for, if you are registering for only one class)


…



Contact me for questions or more details: jayenga[at]jackyyenga.com
************************************
.
PAST EVENTS
AFRICA WITH THE MASTERS
Saturday, September 30 – 10 am to 7 pm
Free Drum & Dance classes all day long!
Russian Hall – 600 Campbell Avenue


*New location*



…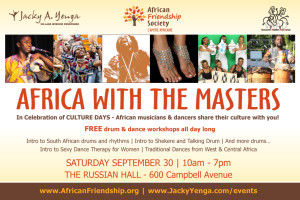 AFRICAN MUSICIANS AND DANCERS SHARE THEIR CULTURE WITH YOU!
We love sharing our culture and bringing our community together in joy and celebration. Wherever you are from, you are our community and you belong!
Come and learn NEW African dance styles or drumming traditions you haven't yet been introduced to. We take you on a cultural trip across the continent from West to Central and Southern Africa, with local and international artists such as South African Master Drummer Munkie Ncapayi, Rwandan traditional dance troupe Indangamirwa or special guest Senegalese Griot Thione Diop. And percussionist Yoro Noukoussi and professional dancer Jacky Essombe will welcome you in their African village at the Russian Hall all day, from 10 am to 7 pm!
Open to all ages and all dance and drumming experience.
Schedule of the day



10 am – 11:15 am – Intro to Rwandan dance with Indanganmirwa
11:30 am – 12:45 pm – African Rhythms with Yoro Noukoussi (shekere, bell, cascas…)
1 pm – 2:15 pm – Sexy Dance Therapy for Women* with Jacky Essombe
2:30 pm – 3:45 pm – South African Drums with Munkie Ncapayi
4 pm – 5:15 pm – Moroccan dance with Nadia Karmas
5:30 pm – 6:45 pm – Djembe with Thione Diop!!!
*This is the only women's only workshop.
If you have your own drum or shakers, please bring them.
Drums will be available for rent @ $5 each.
I can't wait to enjoy this experience with you!


.

FREE during the day, then only $20 for the evening concert!


…



***Thione Diop in Vancouver!***
8 pm to 11:30 pm

Minors allowed – Russian Hall – NEW LOCATION!!!
*Ginger juice and some light African snacks will be available to purchase*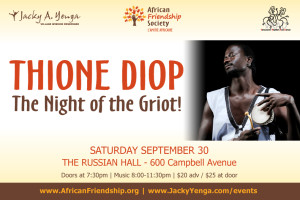 Thione Diop, a Master Percussionist from Senegal, West Africa, is widely recognized for his powerfully expressive Djembe performances. He is descended from an ancestral line of Griot drummers in Senegal, West Africa, and is a master of the djembe, sabar, tama, and djun djun.
Now based in Seattle, Thione has shared the stage with such noteworthy musicians as Poncho Sanchez, Alpha Blondy, Prince Diabate and Max Romeo.
A track from one of his most recent collaborations, Samba Griot, co-produced by Thione and Lynette Wich, is featured in the film The Heartbreak Kid. The track "Lamba" from Jammu Aduna is featured in the documentary "End of Poverty" by Philip Diaz. Additionally, various tracks from Kham Saa Thiosanne were used in the Spanish documentary film "Metropoluz" by Eduardo Torres. Thione is co-producing a documentary film, Modern Day Griots with director Malika Weeden.
Get ready for an incredible night of explosive energy, joy and deep connection like you've never experienced before!…

Doors at 7:30 pm
8 pm – Rhythm Well Drumming Ensemble – In memory of our friend Nancy Lee
8:30 pm – Village Singing and warm-up for the dance
9 pm – Thione Diop!!!
..
…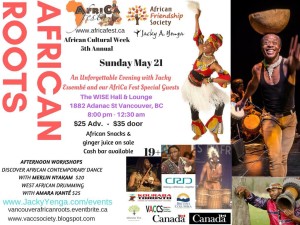 Sunday, May 21st, 2017




The Wise Hall, 1882 Adanac street




…



EXPERIENCE YOUR RHYTHM, ENRICH SENSES




AND BRIDGE COMMUNITY TOGETHER




…



VANCOUVER! Come experience an Unforgettable Evening with Jacky Essombé and Yoro Noukoussi, and our AfriCa Fest Special Guests
MERLIN NYAKAM
AMARA KANTÉ
SALIF SANOU
When:         May 21st, 2017
Time:          8:00pm – 1:00 am
Where:        The WISE Hall & Lounge – 1882 Adanac St Vancouver, BC V5L 4E5
Cover:         $25
African snacks & ginger juice on sale
Cash bar available *(no minors please)*

Afternoon workshops
4:00 pm     Discover African Contemporary Dance with MERLIN NYAKAM – $20
5:45 pm     West African Drumming with world-renowned Master percussionist AMARA KANTÉ – $25
Bundle
Dance workshop and evening show ~ $40
Drumming workshop and evening Show ~ $40
Full pass  ~ $55
…
AfriCa Fest is a Victoria based festival being held from May 20th to May 28th, that will introduce first-class international artists to the Victoria and Vancouver art community. For the first time, directly from Paris, we are pleased to present world renowned choreographer and dancer Merlin Nyakam. Born in Cameroon, Merlin has reached an international status for his interpretations and teachings of African and Afro-Contemporary dance. Merlin has and continues to enchant audiences around the world. Special guests will include the Montreal-based African flutist Salif Sanou, Toronto-based master percussionist Amara Kanté, and our own local artists.

WELCOME TO AFRICAN ROOTS!!!
Tickets here
_____________________________________

…


A warm evening of Joy and Friendship
Because sometimes, that's all you need…


…



Friday, April 21st at 7 pm
Bridge & Enrich – 718 east 20th avenue (@ Fraser st)


…
..

African Village Nights is an intimate gathering series that is all about experiencing the essence of African music, dance and storytelling and the warmth and generous nature of African culture.
…



In Africa, our stories, our songs, our music and our dances have healing power for the human soul.


…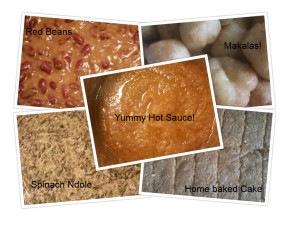 Come enjoy a Cameroonian VEGETARIAN/VEGAN dinner in an intimate atmosphere. Yes, I am  cooking for you!

MENU
* Red beans the Cameroonian way
* Spinach Ndolè – with peanut sauce
* Corn Koki – Cameroonian corn cake *new*
* Makalas – yummy and addictive African donuts
* Rice & Plantains
* Fufu – it's like a thick porridge, a staple food in most African countries
* Dessert: homemade Quatre-Quart (French cake) with a tropical twist
* Drinks: yummy homemade healthy ginger juice, natural juices & tea
Check out how to make your own ginger juice at home on my Facebook Page!
Join me and my friends

to experience

the healing power of Joy


…



And we are welcoming Spring!!!…


…



This time I am your host and I will share dances and stories from Cameroon!
With

Live Drumming

by
Yoro Noukoussi & Friends!

…
Bridge & Enrich is a space that is dedicated to

the consciousness and well-being of all people.




…



GET YOUR ADVANCE TICKET NOW



$39 advance / $49 at the door
Includes food and soft drinks & tea.
If you prefer, you can always send me an e-transfer at jayenga[at]jackyyenga.com

Please bring your receipt with you. Thank you.
Children under 12 are FREE
Teens 12-18 pay $15 AT THE DOOR
See you soon at Bridge & Enrich – Doors at 6:30 pm
—————————————————-

…


How is 2017 for you so far?
Can we make your experience of life better for you?
—————————————————-

…


How can I start 2017 in a way that guarantees
I'll have a happy and successful year?
…


How was 2016 for you?

Would you like this year to be better?

Most of us begin the year with the hope that it would be better than the previous one, and many fall short in reaching their goals and dreams. I would like you to consider this: what if we had the question wrong? And what if this year you decided to try a new one instead, like:
"How can I bring happiness to everything I do?"
…
This question carries a different energy right away, doesn't it? It feels like we have more options available to us from this place.
What does this have to do with African dance? Read on…
It is scientifically proven that our thoughts and energy directly affects the things around us, therefore, a simple shift in your energetic frequency can have an instant and dramatic impact on every aspect of your life.
Remember Dr. Masaru Emoto's study with water?
Your thoughts are having a direct influence on your body, we already know that. But this also means that your thoughts are having a direct influence on everything in your life. Can you imagine what happens to you when your thoughts and energy are primarily set to feelings with a high frequency, like Love or Gratitude?
Yes: your vibrational frequency will attract emotions and physical manifestations of things that vibrate at the same frequency!
Therefore if you shift your energetic frequency to higher levels, you'll start attracting a life that is aligned with the higher version of You. Life will suddenly become a lot easier, and you will experience greater levels of happiness.
We still don't know the specifics of how this works, but what matters is that the evidence clearly shows that it does work. Therefore, knowing how to shift your energetic frequency to harness this power into your life is the most important thing you can do!
Many experts believe that anyone can change their life if they simply choose to connect to their true purpose and raise their vibrational frequency.
A surprising tool to help you raise your Energetic Vibration
Even though we did not have the scientific studies to back up and validate the incredible effects of our traditional practices, our dances have always been about alignment with the powerful energies of nature and our spiritual source. That is why we have dances for all occasions, as dancing is one of our primary attraction magnet or reset button for positive vibration. One of the oldest traditions in many African cultures is the performance of the harvest dance, because this particular dance was our way to come into alignment with the vibrational frequency of the crops we wanted, in order for them to yield in abundance. Those traditional harvest dances are in fact an expression of gratitude toward nature and the divine.
We know now that the feeling of gratitude calibrates very high on the vibration scale, therefore starting your year by imprinting it with such an energy will have an impact in the way you feel about 2017, which in turn will help you attract the life that is a vibrational match to your feelings.
Additionally, when we dance together, we are also tapping into the tremendous power of the collective consciousness.
The purpose of Akiba ~ The African Healing Dance of Gratitude Workshop for Women is to help you raise your energetic vibration so that your entire year 2017 is associated with this high level vibration, in your entire being (your Body, your Mind, your Soul).
…
Take 3 simple steps to win the Dance of Life in 2017
…
Step 1: Decide – express out loud your decision to win the dance of life in 2017 and follow through with a specific action so that it's not just wishful thinking. Because, yes it's good to have an intention… but then what? Joining Akiba on January 21st could be such action.
Step 2: Activate a new feeling – beyond the stuff you want to attract in your life, realize that there is a particular experience of life that you want, a particular way you would feel when you live your "happily ever after". So instead of a list of things, be clear about the particular vibration you want and focus on it. Choose one that calibrates high on the scale of positive vibrations, like LOVE or GRATITUDE. Akiba is specifically designed to activate the feeling of Gratitude within.
Step 3: The embodiment of your experience: Going beyond the rational mind – once you are clear about the vibration you want, realize that you have to bring it deeper. It's one thing to be aware of the quality of the feeling or vibration you need in order to attract better things in your life, but it's another to generate the feeling AND broadcast it out to the universe. African dance is your vibration delivery system!
I'd like to introduce you to a new way of starting the year
AKIBA

– The African Healing Dance of Gratitude Workshop for Women
Can you spare 3 hours to shift your energetic vibration and
dramatically change your life in 2017?
Saturday, January 21, 2017



Yoga on 7th – 156 east 7th avenue @ Main st
2 pm to 5 pm
Akiba means Thank You. This workshop is about the experience and the expression of Gratitude. We dance our gratitude in order to generate the feelings of gratitude from within, and to broadcast this particular inner state of being out to the Universe.
We will also take the time to let go of the year 2016 so we can begin the new one a little lighter, with more creative energy.
By starting 2017 in Gratitude, we are holding the intention to attract experiences that will match this high vibrational energy. And we use African dance to go beyond our mental intention and into the actual physical expression of gratitude, so that you deliver this new message powerfully to the universe!
Traditional cultures have used dance to deliver their prayers to their spiritual source for centuries, because of the level of connection to the unseen world this practice opens us to, and because it's a way to come into alignment with higher energetic frequencies. Now it's your turn to experience the incredible healing power of African dance!
You will feel
Heard and Received
Grounded and Connected
Inspired and more Present
Incredible Joy and more Energy
And more…
What to do next? Sign-up for Akiba NOW!
Cost: $79 cash at the door
* Advance registration $69
* Sign up 3 sisters: $63 per person
* Sign up 5 sisters: $59 per person
Gift Certificates Available!
Give the gift of healing to someone you love! Email me at jayenga@jackyyenga.com. The certificate will indicate the full value of $79, regardless of what you pay.
You can also send me an interac e-transfer at jayenga@jackyyenga.com
…

Remember

:
You are setting yourself up for a FANTASTIC year 2017!


…



—————————————————–


…



COMING IN FEBRUARY 2017




…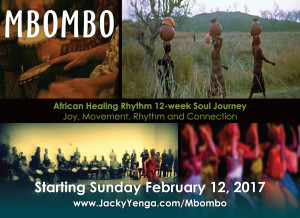 ---
PAST EVENTS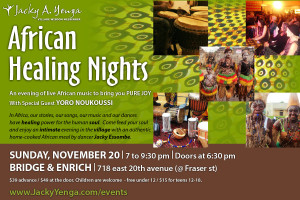 A warm evening of Joy and Friendship.
Because sometimes, that's all you need…


…



African Healing Nights is an intimate gathering series that is all about experiencing the essence of African music, dance and storytelling and the warmth and generous nature of African culture.


…



In Africa, our stories, our songs, our music and our dances have healing power for the human soul.


…



Sunday, November 20th at 7 pm
@ Bridge & Enrich – 718 east 20th avenue (@ Fraser st)


…



Come enjoy a Cameroonian VEGETARIAN/VEGAN dinner in an intimate atmosphere. Yes, I am back in the kitchen cooking for you again!

MENU
* Red beans the Cameroonian way
* Makalas – yummy and addictive African donuts
* Spinach Ndolè – with peanut sauce
* Vegetarian Maffé – veggies in peanut sauce
* Fufu – type of semolina polenta, a staple food in most African countries
* Rice
* Homemade French cake with a tropical twist
* Yummy homemade healthy ginger juice
Join me and my Special Guest Performer Yoro Noukoussi
and experience

the healing power of Joy

,
in a space that is dedicated to
the consciousness and well-being of all people.


…



GET YOUR TICKET AT THE DOOR TONIGHT!



Thank you for your interest in joining us tonight. Advance tickets are no longer available, you can get your ticket at the door:
$49 per person
Children under 12 are FREE
Teens 12-18 pay $15 AT THE DOOR
See you tonight at Bridge & Enrich – Doors at 6:30 pm
---
…
Abiye ~ The Rhythm of Life
An African Healing Workshop Series
Restoring your Inner Rhythm
6-hour Rhythm and Dance Workshop for Women


3 Sundays – Oct 23 & 30, Nov 6


Yoga on 7th, 156 East 7th avenue
"Life in the Village begins with Rhythm."
Jacky Yenga.
..
Life begins in rhythm. Rhythm is an integral part of life.


…



Imagine being in a place where there is no time, only rhythm…
This is where your Soul lives.
Every day you are bombarded with deadlines, to-do lists, tasks and responsibilities that steal your attention away from your essence and leave you depleted. This creates stress, mental and emotional overload and sometimes inner chaos and confusion. It's time to take a break and return your Soul home.
Why should you attend this series?
Because your mind needs a break and your Soul needs to be fed!
We all need to stop at some point and take the time to connect to the Rhythm of Life… Because life is rhythm and rhythm is meant to be felt.

In traditional Africa, we follow rhythm, not time.
Rhythm is natural to all of us

Your Soul knows rhythm

You need to feed your Soul for a life with harmony
"There is no time in Nature; there is Rhythm." – Jacky Yenga


…



When you tap into the Rhythm of Life you have access to all its divine gifts and qualities, such as unlimited Joy, Love, Abundance, Prosperity, Growth, Healing, and so much more!


…



When you disconnect from the natural rhythm of life and your mind is constantly and primarily focused on time, you move away from the present moment, which affects every aspects of your life.
Psychologists and experts on healthy lifestyles and behaviors claim that too much activity and focus on the mind has been shown to "hold people back from the life they truly want to live" as it creates stress, brain clutter, hyperactivity, greater distractability and less capacity for deep reflection and creativity. Also, we tend to "over-analyze and deconstruct things and so the happiness that comes from just enjoying something in the moment disappears".
"The West is the most mind-dominated of all cultures." – Eckart Tolle


…
We need to balance this time-base state of mind by stepping more into our body.
How can we bring more Presence to our western lives?
Life in a traditional African village is all about alignment with the rhythm of nature. We wake up with the sunlight, we go to bed shortly after sunset, we plant our seeds when nature says it's time, and we harvest when nature says it's time. When we work together, we synchronize our rhythm to make work safer, easier and more joyful.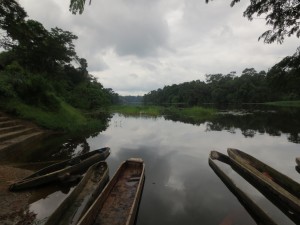 From the beginning of our life, there is rhythm in everything we do, experience and feel!
That is how we learn about life and experience connection.
"Life in the Village begins with Rhythm." – Jacky Yenga
In Africa, we focus more on the Body and Soul experience in our daily life, which promotes more presence in a person's life. The soul is being validated every day. We do activities that nurture the soul, like dancing, singing or playing music together. Those activities are part of everyday life and they are freely available to everyone. We speak words that acknowledge and validate the soul's existence because we believe that it is when the soul is depleted of that connection that we begin to die… As a result of how we choose to meet life, we tend to be more present in our everyday life. That is why our dances express so much joy, regardless of our economic circumstances. When we sing, dance and play music, we aspire to connect with our ancestors, to our land and to one another. That is our Foundation for Life.
When we are out of rhythm, we are out of tune with ourselves and with life. Abiye is the process of tuning back into your inner rhythm and re-aligning with the Sacred Rhythm of Life.


…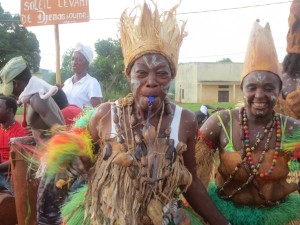 One of the ways we experience Presence is through rhythm. You cannot truly feel rhythm without being present. Rhythm is not in the mind, it's in the body, that's why you automatically activate it when you sing and dance!
You bring more presence in your life by being more in your body! Although the mind can find rhythm, rhythm is not of the mind. Therefore to authentically connect to the Rhythm of Life you have to be in your body and actually FEEL the rhythm.
What will you get on Oct 23 & 30 an Nov 6?
You will experience



* A deep feeling of connection
* Authentic Joy from the Heart
* A sense of inner harmony
* Less stress, negativity and feeling of isolation
* And more…
What does a journey into rhythm look like?
You sing to your Soul
You move your Body
You create healing rhythms
The point is for you to begin experiencing your life not as a logical, chronological structured and organized succession of events and contents, but as a rhythm. This will bring more presence and happiness to your life. This will open the door to more friendship, connection and belonging because you will naturally open yourself to the experience of celebration with others.
In this 3-week series you'll learn how tuning back into the Rhythm of Life can help you dramatically improve your state of mind, and leave with specific tools and techniques you can use right away to improve your quality of life daily and address some of the most common ailments of our modern lifestyle, such as stress, negativity or isolation.
Author Remez Sasson says that "A Positive Attitude Leads to Success and Happiness. A positive attitude helps you cope more easily with the daily affairs of life. It brings optimism into your life, and makes it easier to avoid worries and negative thinking. If you adopt it as a way of life, it would bring constructive changes into your life, and makes them happier, brighter and more successful. It is certainly a state of mind that is well worth developing."
We all know that your attitude determines the state of the world you live in. It is the foundation for every success, failure and disappointment you have had and will have.
In the African model of life, we do things together to hold, support and encourage each other. Knowing that we are not going through life alone makes us feel safer and helps us cope more easily with the circumstances of our daily life.
We will sing African songs, move, and create rhythms
***With guest teachers***
Put simply, you are invited to more Presence and Happiness
You are also invited to more friendship, connection and belonging with ease
because when you walk with another, you naturally create rhythm.
…

Why a series?
Have you ever heard a spiritual teacher say something like "go and do this one really good meditation, and then you're done, you won't have to worry about anything again"? You haven't? Me neither. Because it's a process. Meditation is a process. There is no such thing as a one-time meditation that will solve all your problems! Healing (whatever the word means to you) is a process. My healing dances are a process. That's why I created this series. I am keeping it short so that it's accessible to everybody, no matter how "busy" your life is.
Let's summarize:
What: Abiye ~ The Rhythm of Life
When: 3 Sundays October 23, 30 and November 6, 2016 – 5pm to 7pm
Where: Yoga on 7th – 156 East 7th avenue, Vancouver
Cost: $99 Advance / Group of 3: $79 per person / $129 at the door
*Limited space available – there's only room for 25 sisters*
Registration
---
PAST EVENTS


…



The Spirit of the Village Experience
Saturday, November 28th in Vancouver 
EVENING EVENT: VILLAGE NIGHT
DINNER and MUSIC & DANCE PERFORMANCES
(menu below – suitable for vegans)
FEATURED GUESTS
THIONE DIOP & GORA DIOP
* Jean-Pierre Makosso – Storytelling
* Yoro Noukoussi – Djembe, Talking Drum, Djun-djun
Where is it?
Scottish Hall, 8886 Hudson street @ 73rd ave (3 blocks west of Oak st)
When? 6:30 pm to 10:30 pm
6:30 pm – Doors open
7 pm – Dinner is served
8 pm – Traditional tales
9 pm – Concert
How much is it?
$37 per adult or $29/senior or student (advance payment only – or $45 at the door)
$15 per teen 12 to 18 years old (pay at the door)
FREE to children under 12
Performance only at 8:30 pm – $20 cash at the door
Drum Workshop with Thione Diop – $20 cash at the door
Special: Drum Workshop + Dinner: $50
Add $5 cash per drum rental
Time: 1:30 pm to 3 pm
MENU
(suitable for all, including vegans!)
–  Chicken Yassa (Senegal) *the only meat dish*
–  Cameroonian style red kidney beans
–  Spinach Ndole (Cameroon – contains fresh peanuts)
–  Corn Koki (Cameroon)
–  Makalas (Cameroonian donuts)
–  Rice
–  Fufu
–  Lettuce
–  Dessert
Except for the Chicken Yassa, all the other dishes are vegetarian and vegan!
Jacky's Yummy Ginger Juice will be available to purchase.
The Spirit of the Village Experience
Saturday, November 28th in Vancouver
---
FREE WEBINAR
3 Massive Misconceptions that Women in their 40's and 50's Have about Attracting Meaningful Friendships

For the Mature Conscious Women of the World WHO WANT TRUE FRIENDSHIPS, AUTHENTIC RELATIONSHIPS
AND A GREATER SENSE OF BELONGING
Thursday, September 10th

at 6 pm Pacific / 9 pm Eastern
Join me to learn How to Build Real, Genuine and Lasting Relationships
During this LIVE 45-minute training, you'll discover:
How to access UNLIMITED new friends by changing your focus from ________ to ________.
The ONLY 3 real life strategies you'll ever need to finally attract ideal friends to you
The major "M" word you must implement immediately to become successful at connecting
Real-world, tangible, step-by-step instruction to designing your perfect, ideal day of connection (even if you're too busy)
Join our global community gathering for this event on our Spirit of the Village Facebook Community Page, as well as share your insights and "aha"s during this powerful event.
The Spirit of the Village – A Global Community of Women Singing Your Name
…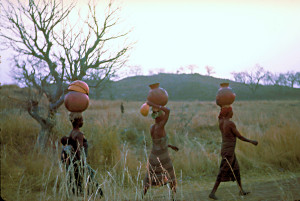 Here's what others have shared about the impact The Spirit of the Village has had on their lives:
"I stepped into the Village one night and felt an instant sense of belonging. Everyone was there for the same reason and we could feel the powerful connection. I have attended several Spirit of the Village events and have always left with a warm happy feeling. Once you step into the Village you feel the drum beats move through your body. This is truly a one of a kind experience, and like me, you will leave knowing that you have found your tribe." — Kelly B., Corporate Executive, Vancouver, BC
"I learned what it's like to have a sense of community amongst women and opened my eyes to how important it is to support each other.  I also walked away with the confidence to make my place in this physical world, to not be afraid to ask, stomp, dream, live and laugh! Thank you Jacky for this beautiful event, I can't wait for more!" — Jeannine Elder, Graphic Designer & Health Blogger, Vancouver, BC 
"The moment I walked in and set eyes on Jacky, I thought this is it, this is going to get me through the winter. Not only did it get me through that winter, but then the summer and the winter after that too. Dancing became my happy place. I looked forward to it and I loved it… not just with my body, but with my soul too. Dancing with Jacky gave me even more happiness, joy and a hell of a lotta confidence too. It has also given me precious memories to last a lifetime. For this and the friendship that Jacky gave me it will stay with me forever. So I send her massive thank you and hugs!!!"—Chloe M., Graphic Designer & Happy Spirit, Australia
"I recently experienced one of Jacky's Healing programs and it was an amazing journey into the Self. I brought along my daughter in law as she needed some time for her without the husband and daughter being front and centre. We feel blessed to have been able to bond so deeply that day. As women we are all experiencing life from different perspectives and to be able to dance with a tribe of women is an experience all of us should have. I truly felt like I was in the village sharing that ancient women's wisdom that we all carry deep inside. Akiba Jacky. May we all give thanks for the power of the circle… —Katrice Balmer, Intuitive Healer & Soul Coach,Vancouver, BC 
"I am so grateful and honored to have taken part in Jacky's event.  Jacky provides an arena of connection, sharing, honor, openness, learning, movement, acceptance, laughter, dance and unconditional love.  It is an inner felt sense that has stayed with me and I have called upon, since her event.  Her commitment and generosity in sharing her culture and stories, so openly with us, and listening with an open heart to ours, is truly an inspiration.  Jacky's energy is electrifying yet gentle, respectful and authentic.  The journey she took us on, through an African Village, surrounded by nurturing energy, was amazing and will not be forgotten.  Her events are not to be missed. Many thanks and much love." — Lynda Hydamaka, Registered Massage Therapist & Therapeutic Counselor, Vancouver BC 
About Jacky Yenga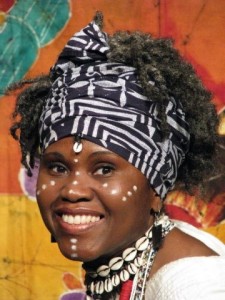 Originally from Cameroon, Central Africa, Jacky Yenga grew up in Paris and now lives in Vancouver, BC.  Her foundation for life was rooted in togetherness and collaboration, respect for the elders, for nature and the ancestors.  Living a connected life was her only reality, until the age of 9.  She experienced the trauma of disconnection and isolation when she was sent to the West to "live a better life". Now she is an inspiring speaker and an enthusiastic ambassador for the wisdom of Africa and its message of togetherness, which she shares around the world in various forms, including as a transformational author, singer, music and dance performer. She believes that connection to community is essential to our happiness and she has the vision of a world where we all treat each other like family. Through her heritage she also believes in a universal bond of sharing that connects all humanity. Her mission is to leave people feeling the Spirit of the Village. Her promise to the world is to Break the Habit of Living Disconnected.
"The opposite of happiness is not sadness… it's loneliness! I believe that it is our friendships that count the most and that connection to community is essential to our happiness. We must collectively hold the belief that it is possible to live a life where we have it all. And that happens when we combine the material abundance found in the western world with the high levels of community and connection we find in African villages. That's how we authentically take care of each other and our planet. That's how we experience the Spirit of the Village, where nobody feels alone and the earth is not abused for profit. If you share that belief, join me on this journey to create true friendship, nourishing connections and belonging."