WHAT IF YOU COULD ALWAYS FEEL
WELCOME AND RECEIVED?
WHAT IF YOU HAD AN ENTIRE VILLAGE
CELEBRATE YOU?
AND WHAT IF THERE IS A WAY FOR YOU TO EXPERIENCE THIS FEELING, FOR REAL?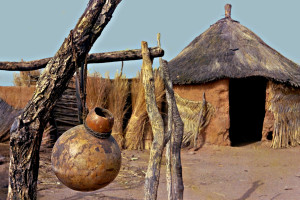 It's possible! Imagine… You are in Abong-Mbang, my village. You woke up with the sound of the rooster, and you are getting ready to accompany the women to the field. Your "koude" is ready (long woven basket you carry like a backpack), and you look forward to the journey through the forest and a nurturing day in nature, cultivating the soil and harvesting healthy grains and vegetables for the family you are staying with. You are a part of the family. The entire village has adopted you as their own, and they even put on a big show to welcome you and celebrate your arrival! For the first time in years (or maybe for the first time ever…) you feel truly WITNESSED and RECEIVED, you KNOW that you MATTER and that you BELONG. You feel everything at your core, in your soul, and you experience a new level of BEING that until now you had only dreamed of.
WELCOME TO THE VILLAGE EXPERIENCE!!!
A DAY OF HEALING,

CONNECTION

AND CELEBRATION FOR WOMEN
AND AN AUTHENTIC AFRICAN DINNER IN THE EVENING
(see below to attend the evening only)

YES, after spending a great day together, connecting and celebrating with our tribe of sisters and taking a deep healing journey within, WE WILL ENJOY A 7-COURSE AFRICAN DINNER IN COMMUNITY (this is when the men and the children join us to complete the village).  Plus you will also be entertained by world class traditional African music and dance performances and incredible storytelling!
WHAT IS THE SPIRIT OF THE VILLAGE?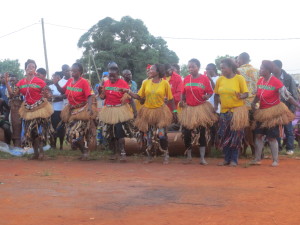 Village Wisdom in Africa promotes Happiness, Wellbeing and Abundance through Connection to Community.
A True Village Experience requires a certain feeling, a certain state of being and a particular mindset. The combination of the feeling, state of being and mindset is the Spirit of the Village. The Spirit of the Village is more than a philosophy. It's a practical tool to create and examine our way of life.
The Spirit of the Village celebrates life in community and is intended to heal, nurture and strengthen the connection between each other, with our community at large, with nature and our spiritual source, as well as our connection to our own Soul. This is an opportunity to develop a new state of being where we all see each other as members of the same family, and to experience truly collaborative human relationships.
The Spirit of the Village Experience is for women to experience true friendship, meaningful connections and belonging. It's a 1-day live event where we explore and practice traditional African ways of relating to each other, followed by a 7-course African dinner, stories and performances where we welcome the rest of our community.
If your definition of a successful life includes friendship, celebration, meaningful connections and belonging, this is for you.
You will practice a new way of being in community, inspired by African traditions
You will establish and strengthen powerful bonds that will last a lifetime
You will develop a greater sense of belonging and really understand that YOU MATTER
You will know the meaning of happiness through friendship and connection to community, and experience nurturing and genuine human relationships
You will leave the day feeling more present and more deeply connected to yourself and to others
Date: Saturday, November 28, 2015
Location: 8886 Hudson st, by Oak & Marine Dr (Van)
Cost: $229 per person – see
special offer

below
Day event: 9:30 am to 5 pm
African dinner & show: 6:30 pm to 10:30 pm
What is included?
* A day of healing, connection and celebration
* A 7-course authentic African dinner
* World-class African storytelling, music and dance performances in the evening
Bring your family to dinner!  Add only $29 per adult and $15 for teens 12 to 18 for the evening dinner & show.  Kids under 12 come at no extra charge.
*Please contact Jacky at jayenga@jackyyenga.com to arrange for the extra guests.
Advance registration Special:
Get your ticket between Nov 1st and Nov 25th and pay $179!  That's $50 off!!!
Get your ticket after November 25th and pay $229.
***Only as low as $109 with a group booking***
—————–YES, dinner is included!
* Register a group of 3 girlfriends and pay ONLY $420!
* Register a group of 5 girlfriends and pay ONLY $665!
* Register a group of 10 girlfriends and pay ONLY $1,090!
What exactly are we going to do on November 28th?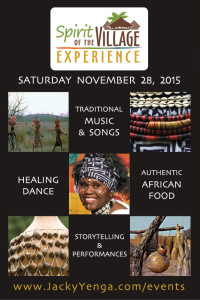 I will share traditional African HANDS ON practices with you that are practiced on a regular basis in African villages to help people enhance their connection to themselves, each other, their environment and their spiritual source.
The beauty of these practices is that we can do them anywhere in the world, even right here in Vancouver.  Every single participant in the Spirit of the Village Experience will have the opportunity to practice and experience the sense of belonging that African people value and grow up with, regardless of age, circumstances, habits or current state of mind.  The only "ability" you need is the willingness to just step into the practical exercises that I will be sharing with you that come directly from my village in Cameroon, Central Africa.  These techniques or ways of being have been practiced for thousands of years in Africa.  They work.
My ancestors preserved these traditions from generation to generation because they work.  And they kept preserving these traditions generation after generation because THEY KNEW it was ESSENTIAL for human beings to be able to access and LEARN these skills.  You don't have to be "born this way" and in fact none of us is "born" this way, we learn through practice and experience, and if we didn't  get a chance to learn how yet, it's never too late.  That's  the beauty of it.  And they work quickly.
Once you learn how to do this, you will never forget how to do it.  You will never forget how good and natural it feels.
You will go home at the end of the day with tools that you can use to access a state of belonging almost instantly.  My ancestors knew that a deep sense of belonging resulted in well-being, more humanity, harmony and abundance in the village:
more cooperation
better relationships
more sharing
less illness and disease
more creativity
more laughter, joy and happiness
a greater sense of flow and connection
All of this adds up to a better quality of life – and even better QUANTITY of life – a longer life, more friends, more opportunities for connection.
Do you want that in your life too?  Then SAVE YOUR SPOT NOW.
EVENING EVENT
VILLAGE NIGHT
DINNER and MUSIC & DANCE PERFORMANCES
Reservations now open!
(menu below – suitable for vegans)
FEATURED GUESTS
THIONE DIOP & GORA DIOP

* Jean-Pierre Makosso – Storytelling
* Yoro Noukoussi – Djembe, Talking Drum, Djun-djun
Where is it?
Scottish Hall, 8886 Hudson street @ 73rd ave (3 blocks west of Oak st)
When? 6:30 pm to 10:30 pm
6:30 pm – Doors open
7 pm – Dinner is served
8 pm – Traditional tales
9 pm – Concert
How much is it?
$37 per adult or $29/senior or student
$15 per teen 12 to 18 years old
FREE to children under 12
Performance only at 8:30 pm – $20 cash at the door